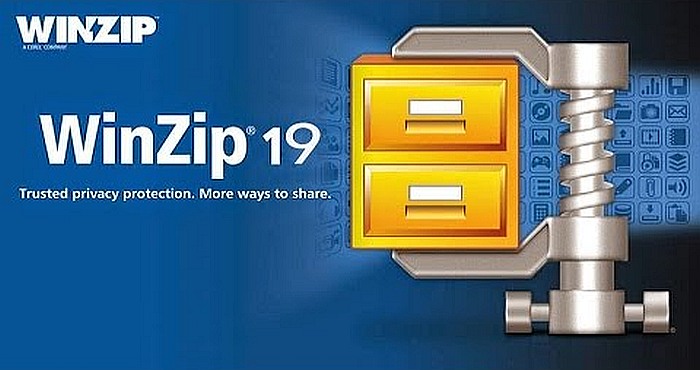 WinZip 19 Features: Security, Comprehensive syncing, Share, back up and manage,…
Security – Encrypting your ZIP file in the cloud offers an added layer of defense, particularly if your account is compromised. Therefore, data thieves cannot access your files even if they snatch them.
Comprehensive syncing – WinZip 19 allows you to sync and manage with a good number of popular cloud services like CloudMe, SugarSync, MediaFire, OneDrive, Google Drive, Dropbox and Dropbox Box.
Share, back up and manage – From just one dashboard, you can now back up, compress and encrypt data or migrate data across different clouds. Furthermore, added features such as image resizing, watermark addition or PDF conversion during zipping let you upload and share your work quickly, while zipping files is still as fast as you would envisage.
Easy setup – It is relatively easy to get your accounts to function with the new WinZip. Just log in and grant permission to maintain your files on your preferred cloud service to the app. Some hosts such as the Google Drive and Box may take time to get everything situated, however the overall process will go smoothly.
Classic view hides new features – Although the classic interface is a welcome feature for all experienced users, however is not intended with the new features in mind. Carrying out fundamental tasks like transferring files between cloud services is a task that will make you dig through tabs and menus. Unless you are really attached to the classic look, stick to the new UI.
Downloads